Price Full Package:
(Including Flights from NY-JFK)
$3,299 per person
Price Land Only:
(No Flights)
$2,499 per person
*Prices per person based on double room occupancy.
Single Room Supplement:
$500 per person
Dates:
April 27 – May 9, 2020
Duration:
13 Days
Locations Visited:
Ho Chi Minh City
Hoi An
Hue
Halong Bay
Hanoi
Accommodations:
4 Star +
Deposit:
$500 due at the time of booking
Deposits accepted only while space is available
Final Payment:
Due by January 31, 2020

Travel Protection:
$194 per person (double)
$242 per person (single)
Suggested Gratuity:
$150 per person
Visa:
A visa is required to visit Vietnam. Passengers must obtain their own visa. Contact Vietnamese Embassy at http://vietnamembassy-usa.org/.
You may also obtain a visa electronically online, visit https://www.immigration.gov.vn/ for more information.
Alternatively, you may obtain a visa through a fee-based service such as CIBT Visa.
Flight Information:
Airline: EVA AIR
(requires airport check in the evening of April 26)
27 APR FLIGHT# BR031
DEPART JFK AT 1:25 AM
ARRIVE TPE AT 5:15 AM
28 APR FLIGHT# BR395
DEPART TPE AT 7:20 AM
ARRIVE SGN AT 9:45 AM
09 MAY FLIGHT# BR398
DEPART HAN AT 12:05 PM
ARRIVE TPE AT 3:55 PM
09 MAY FLIGHT# BR032
DEPART TPE AT 7:10 PM
ARRIVE JFK AT 10:05 PM
Vietnam FAQs
Time Zone:
Indochina Time
(12 hours ahead of New York)
Money:
Vietnamese Dong
Weather
April/May Average Temperature:
75 to 80 Degrees Fahrenheit
Language:
Vietnamese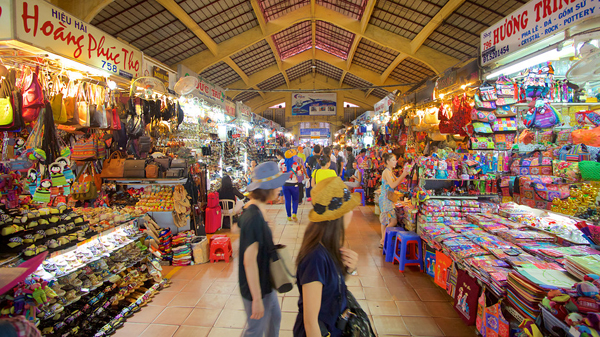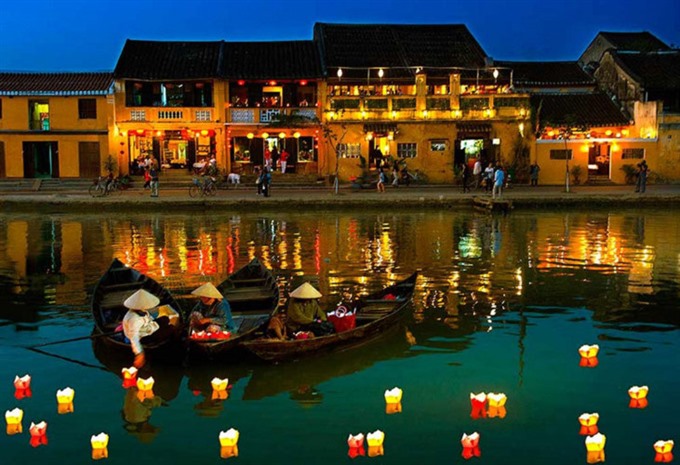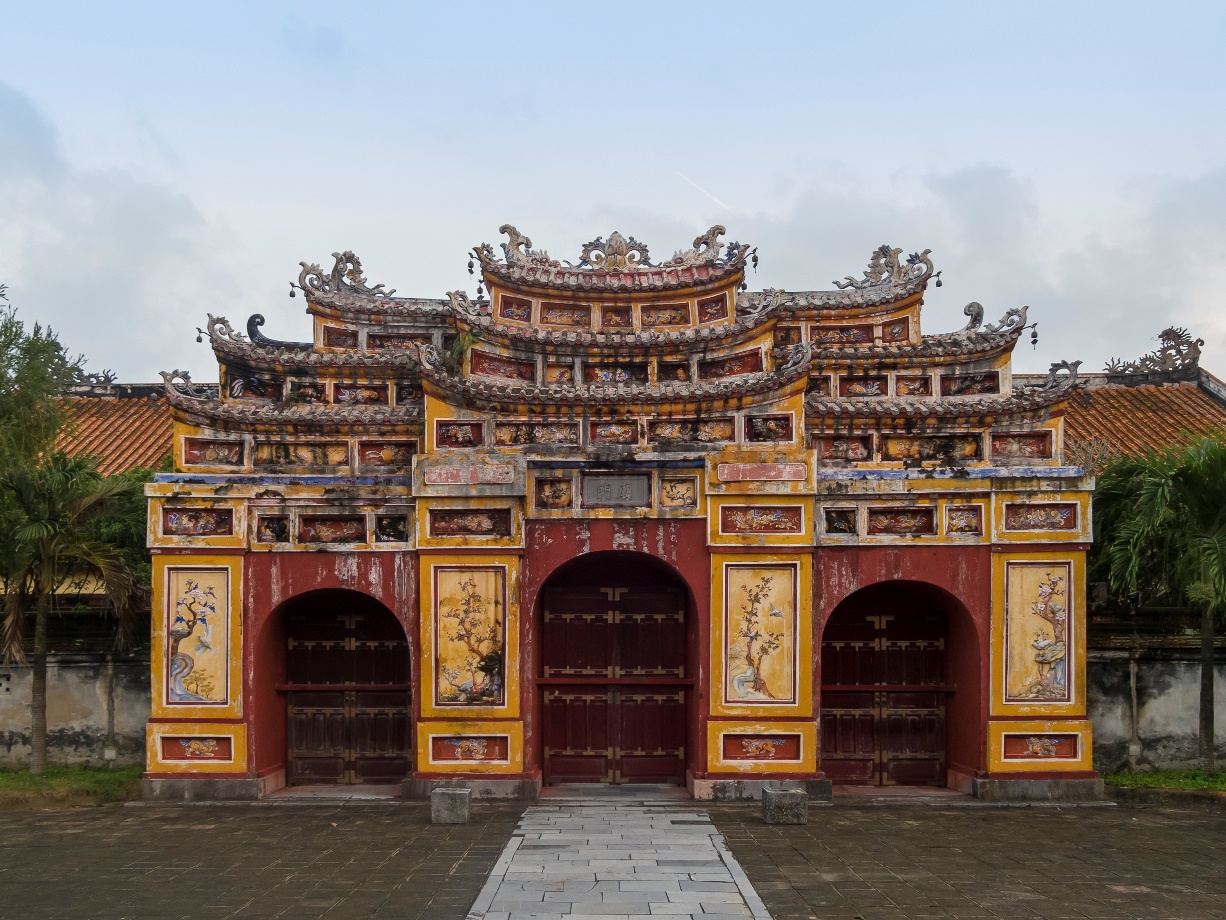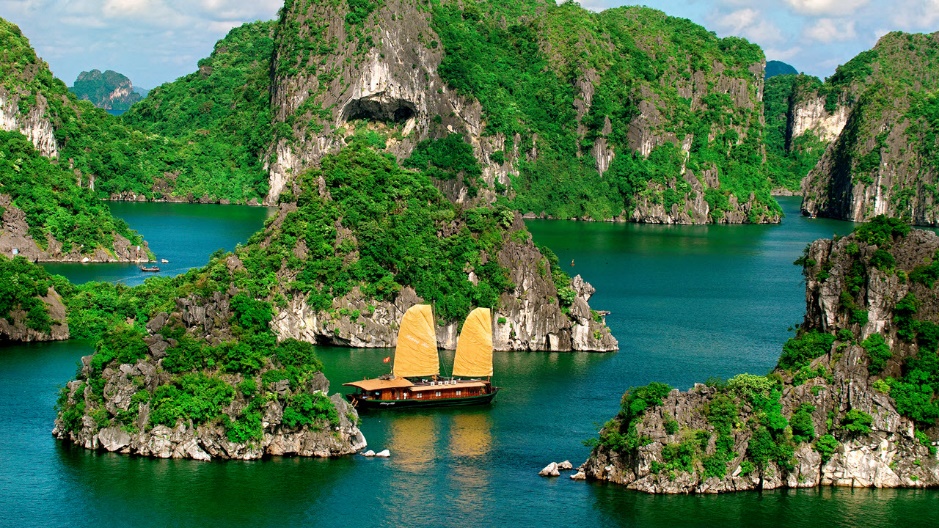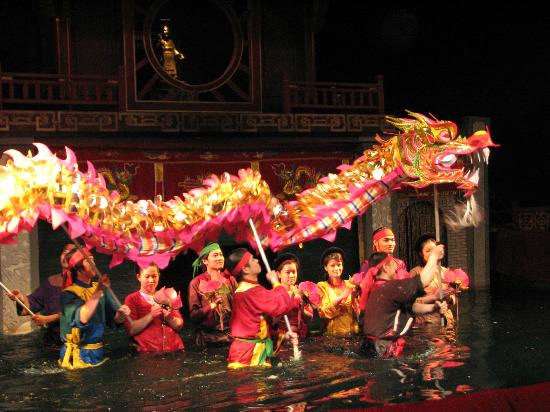 HIGHLIGHTS
Halong Bay – Considered one of the most breathtaking places on the planet, added to the list of UNESCO Heritage sites and declared recently as one of the "New Seven Natural Wonders of the World". Over 3000 limestone islands majestically rise out of the serene emerald waters.

Hue – The former Imperial capital modeled after the Forbidden City in Beijing. Tour the city by Trishaw (Cyclo Ride) and end your evening with a royal feast at the Citadel. Visit an ancient Pagoda and enjoy lunch prepared by local Buddhist nuns.

Ho Chi Minh City (formerly Saigon) – Vibrant and trendy city full of energy. Visit the neo-Romanesque Notre Dame Cathedral and the magnificent Saigon Opera house. Explore the underground Cu Chi tunnels used by the Viet Cong during the wars.

Hoi An – A graceful and historic city once the most important trading port in Southeast Asia in the 15th century. Soak up the well preserved ancient culture and architecture. Participate in a Vietnamese culinary lesson and tasting.

Hanoi – The Capital and cultural center of the country. Attend a performance of the world-famous Water Puppet Show, accompanied by a traditional Vietnamese orchestra and Cheo (a form of opera). Shop for fashionable silk materials and traditional Vietnamese apparel on Hang Gai Street.
INCLUDES
Round trip international flights from New York (JFK)

Other departure cities available upon request

11 nights accommodations

2 nights Ho Chi Minh City

3 nights Hoi An

2 nights Hue

1 night Halong Bay

3 nights Hanoi

English speaking guides throughout tour

Sightseeing per itinerary in modern air-conditioned motor coach

17 meals: 10 breakfasts, 3 lunches, 4 dinners
DAY 1, Monday April 27, 2020 - Depart for Vietnam
Depart New York for your overnight flight to Ho Chi Minh City
*Note that your flight departs at 1:25 am.
You need to arrive at the airport on Sunday, April 26th by 10:25 pm.

DAY 2, Tuesday April 28, 2020 - Arrive in Ho Chi Minh
Arrive in Ho Chi Minh (formerly Saigon), the largest city in Vietnam. Transfer to your hotel and enjoy the balance of the day at leisure.
Hotel: Ho Chi Minh at Liberty Central Saigon Centre Hotel
DAY 3, Wednesday April 29, 2020 - Ho Chi Minh City Tour
Take part in a half day tour to Cu Chi Tunnels. They were part of an underground tunnel network built by the Viet Cong to control a large rural area near Saigon. The Cu Chi network includes 125 miles of tunnels with many branches connecting to underground hideouts, weapon factories, hospitals, shelters and other tunnels. In the afternoon, participate in a guided tour in Ho Chi Minh City, which includes the neo-Romanesque Notre Dame Cathedral, the Central Post Office with its French style architecture, City Hall, and the magnificent Saigon Opera House. From here, visit lively Ben Thanh Market - where an unbelievable assortment of wares and crafts are sold under one roof. Continue to Dong Khoi Street, a major shopping thoroughfare in the center of the city. Remainder of the evening is at leisure. Be sure to check out the diversified dining scene in this culinary rich city
Hotel: Ho Chi Minh at Liberty Central Saigon Centre Hotel
Meals: Breakfast
DAY 4, Thursday April 30, 2020 - Flight to Da Nang, Hoi An Walking Tour
Depart Ho Chi Minh on your flight to Da Nang, one of Vietnam's major ports, situated on the coast of the South China Sea. Travel south to the picturesque ancient town of Hoi An, where people still wear the "ao dais", Vietnam's traditional dress. The ancient town of Hoi An, a World Heritage Site, was the most important trading port in Southeast Asia in the 15th century. Its ancient past is superbly preserved in an enchanting collection of temples, pagodas, shop houses and magnificent private homes in the town's Old Quarter. Walking tour of this artistic jewel, with its century's old architecture includes the gorgeous Phuoc Kien Pagoda, the 400 year old bright-red Japanese Covered Bridge and the Ancient House. Afterwards, continue to dinner at a local restaurant.
Hotel: Hoi An at the Hoi An Trails Resort
Meals: Breakfast, Dinner
DAY 5, Friday May 1, 2020 - Full Day in Hoi An
Enjoy a boat trip on the Thu Bon River visiting the Organic Village, including lunch. The boat trip begins at a local pier in the Old Town. You'll cruise down streams and past many fishing areas before arriving in Kim Bong village, home of traditional woodworking and boat building. Return to the mainland and drive to the Traque Organic Village for lunch. Here, you'll learn about the many vegetables and herbs organically grown to support the people of Hoi An. After a Vietnamese culinary lesson and tasting, return to Hoi An.
Hotel: Hoi An at the Hoi An Trails Resort
Meals: Breakfast, Lunch
DAY 6, Saturday May 2, 2020 - Full Day in Hoi An
Free day in Hoi An, or an optional excursion to the Golden Bridge. Price to be advised locally.
Hotel: Hoi An at the Hoi An Trails Resort
Meals: Breakfast
DAY 7, Sunday May 3, 2020 - Travel to Hue, Hue Imperial City Tour
This morning, travel to Da Nang, with stunning views of bowl-shaped Da Nang Bay. Drive by Marble Mountain, a village well-known for its sophisticated handmade marble products. Journey over the towering mountains to Hue, home to a wealth of palaces, temples, libraries and museums. Afternoon tour of this former Imperial capital, modeled after the Forbidden City in Beijing. Enter the Ngo Mon Gate, principal entrance to the Imperial Enclosure and the central passageway reserved for use by the Emperor. Continue to the Thai Hoa Palace with its spacious hallways and ornamental roof, the Halls of the Mandarins, the Nine Dynastic Urns, and the ruins of the Forbidden Purple City, once home to the royal family. Tonight join the Cyclo Ride with Dinner at the Citadel. Enjoy a panoramic view of both the daily life and the architecture of Hue with a Trishaw (Cyclo) Tour. Later arrive at a family run restaurant within the Citadel and savor a multi-course dinner replica of the Royal Feast.
Hotel: Hue at the Eldora Hotel
Meals: Breakfast, Dinner
DAY 8, Monday May 4, 2020 - Full Day in Hue
Participate in the not-to-be-missed boat excursion on the gentle Perfume River, which explores the life along the banks of the ancient royal capital city. The river, with its shimmering blue color is dotted with a poetic landscape of boats, gardens, pagodas, towers and temples. The tour continues to the legendary Thien Mu Pagoda, on the north bank of the Perfume River, built in seven successive tiers. Then, a drive to the Tomb of Emperor Tu Duc, final resting place of Vietnam's longest reigning emperor and to Khai Dinh, the last monument of the Nguyen dynasty. Here, a vegetarian lunch will be prepared by Buddhist nuns of the Dong Thien Pagoda. Return to Hue
Hotel: Hue at the Eldora Hotel
Meals: Breakfast, Lunch
DAY 9, Tuesday May 5, 2020 - Flight to Hanoi, Sightseeing en route to Halong Bay
Depart Hue on the flight* to sparkling Hanoi, cultural center of the country. Upon arrival, travel overland and through the lush Vietnamese countryside to picturesque Halong Bay, considered one of Vietnam's most celebrated attractions. As you approach, you'll see thousands of limestone islands rising out of the sea creating a truly magical scene. Arrive at your hotel in Halong Bay for overnight
*The flight Hue-Hanoi may be changed to depart from Danang-Hanoi. Details will be provided locally by your Tour Manager
Hotel: Halong Bay at the Royal Lotus Hotel Halong
Meals: Breakfast, Dinner
DAY 10, Wednesday May 6, 2020 - Cruise Halong Bay, Travel to Hanoi
Incredible views await you today! Halong Bay is considered one of the most breathtaking places on the planet, added to the list of UNESCO Heritage sites and declared recently as one of the "New Seven Natural Wonders of the World". There are over 3000 islands in the emerald waters and over 1000 have their own names. Numbers of caves and grottos of all sizes and shapes are filled with small waterfalls, stalactites and stalagmites. Sail on a traditional wooden boat on the tranquil bay with lunch served on board. Visit to one of the caves. Afterwards, drive to Hanoi, Vietnam's vibrant capital and check into your hotel. This city's history is tied to French colonialism - its architecture, cuisine and local culture still bear evidence of the French influence
Hotel: Hanoi at La Belle Vie Hotel
Meals: Breakfast, Lunch
DAY 11, Thursday May 7, 2020 - Hanoi City Tour & Evening Water Puppet Show
Today, visit the Museum of Ethnology, center for the preservation and exhibition of cultural heritage for over 50 ethnic groups in Vietnam. In the evening, attend a performance of the world-famous Water Puppet Show, accompanied by a traditional Vietnamese orchestra and Cheo (a form of opera). The show depicts a series of ancient Vietnamese folktales, acted out by puppets over a pool of water
Hotel: Hanoi at La Belle Vie Hotel
Meals: Breakfast
DAY 12 - Friday May 8, 2020 - Full Day in Hanoi
Spend a full day at leisure discovering Hanoi on your own. Tonight, enjoy a farewell dinner with your fellow travelers and Tour Manager.
Hotel Hanoi at La Belle Vie Hotel
Meals: Breakfast, Dinner
DAY 13, Saturday May 9, 2020 - Depart Vietnam - Arrive in NYC
Transfer to the airport for your departure flight. Your journey to Vietnam ends with many lasting memories.
Meals: Breakfast
HOME SWEET HOME